This is a SERIES of blog posts, which will all relate to one another, but will take time.
I'm publishing as I go, but will come back and edit them in places at a later date - as well as adding in videos.
Best to check back when there is the "Undocumented" Bugs/Vulnerabilities post (that will be the last post!) ;-).
---
The following posts will demonstrate various environments, scenarios and setups. This will cover a mixture of Operating Systems (Linux & Windows), range of web servers (Apache, Nginx & IIS), different versions of PHP (v5.4 & v5.6), databases (MySQL & MariaDB) as well as user permissions (inside the services and also the ones running services on the OS itself). DVWA also comes with a (outdated) Web Application Firewall (WAF) called PHP-IDS, which also has its own issues with! Lastly, there are "undocumented" vulnerabilities with DVWA's core which are either hidden bugs and/or unintended issues...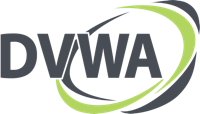 Note: This list will be updated with links, over the next few weeks - once they have been published!
Brute Force
Command Injection (RCE)

Medium (Bypassing blacklist patterns)
High (Bypassing more blacklist filters)
Impossible
PHPIDS (WAF)

Cross-Site Request Forgery (CSRF)

Low (CSRF)
Medium (Referer header check. Links with XSS module)
High (Anti-CSRF token used. Links with XSS module)
Impossible
PHPIDS (WAF)

File Inclusion (LFI/RFI)

Low (LFI & RFI)
Medium (Blacklisting patterns)
High (Whitelisting with wildcards)
Impossible
PHPIDS (WAF)

File Upload (FU)

Low (File Upload)
Medium (Spoofed upload type)
High (Merged image. Links with LFI module)
Impossible
PHPIDS (WAF)

Insecure CAPTCHA

Low (CAPTCHA bypass)
Medium (CAPTCHA bypass by using an extra field)
High (Hardcoded/debug values)
Impossible
PHPIDS (WAF)

SQL Injection (SQLi)

Low (SQLi)
Medium (mysql_real_escape_stringbypass - unable to use single/double quotes. POST requests in a dropdown menu)
High (SQLi in SESSION carried over from another page)
Impossible
PHPIDS (WAF)

SQL Injection (SQLi) Blind

Low (SQLi)
Medium (mysql_real_escape_string bypass - unable to use single/double quotes. POST requests in a dropdown menu)
High (SQLi in cookie value)
Impossible
PHPIDS (WAF)

Cross Site Scripting (XSS) Reflected

Low (XSS)
Medium (XSS filter to remove <script>)
High (XSS filter to remove <*s*c*r*i*p*t)
Impossible
PHPIDS (WAF)
Phishing

Cross Site Scripting (XSS) Stored

Low (XSS)
Medium (XSS filter to remove <script>. Limited input size)
High (XSS filter to remove <*s*c*r*i*p*t. Limited input size)
Impossible
PHPIDS (WAF)
Phishing

"Undocumented" Vulnerabilities

Core
Brute Force & SQLi
File Inclusion (LFI/RFI) & XSS
---
Targets
Going to use a mixture of targets:
4x Operating Systems (Arch Linux, Raspbian Jessie, Windows Server 2012 & Windows XP)
2x Apaches (One Windows & One Linux)
2x Windows (One Apache & One IIS)
2x Linux (One Apache & One Nginx)
2x Raspberry Pis "B" (One v1 & One v2)
2x Virtual Machines
---
192.168.1.11 (aka: ArchPi)
Machine: Raspberry Pi v1 "B"
Web Server: Nginx v1.8.0 (as "httpd")
Server Side Scripting: PHP v5.6.14
Database: MariaDB v10.0.21
OS: Arch Linux 2015.10.01 / Linux archpi 4.1.9-1-ARCH #1 PREEMPT Thu Oct 1 19:15:46 MDT 2015 armv6l GNU/Linux
192.168.1.22 (Aka: Raspbian)
Machine: **Raspberry Pi v2 "B"
Web Server: Apache v2.4.10 (as "www-data")
Server Side Scripting: PHP v5.6.13
Database: MySQL v5.5.44
OS: Raspbian Jessie September 2015 / Linux raspberrypi 4.1.7-v7+ #817 SMP PREEMPT Sat Sep 19 15:32:00 BST 2015 armv7l GNU/Linux
192.168.1.33 (aka: XAMPP)
Machine: VM - 512MB / 1 CPU
Web Server: Apache v2.4.10 (as "SYSTEM")
Server Side Scripting: PHP v5.4.31 (display_errors enabled by default)
Database: MySQL v5.5.39
OS: Windows XP Professional SP3 ENG x86 (Using XAMPP v1.8.2 package)
192.168.1.44 (aka: IIS)
Machine: VM - 2GB / 1 CPU
Web Server: IIS v8.0 (as "NT AUTHORITY\IUSR")
Server Side Scripting: PHP v5.6.0
Database: MySQL v5.5.45
OS: Windows Server 2012 ENG x64